Douglas J. McGill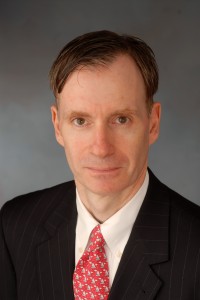 Douglas J. McGill is an attorney with over 20 years of experience representing businesses, institutional clients and individuals in the areas of creditors' rights, chapter 11 bankruptcy, business reorganizations and commercial litigation.
Prior to forming Webber McGill LLC, Mr. McGill was a partner with the national law firm of Drinker Biddle & Reath LLP, where he spent over 11 years focusing on complex chapter 11 bankruptcy cases and commercial litigation matters throughout New Jersey and other jurisdictions. Prior to that, he was an associate with the venerable New Jersey firm of Shanley & Fisher, P.C.
Over the course of his career, Mr.McGill has represented debtors-in-possession, banking institutions, hedge funds, creditors' committees, landlords, asset purchasers and various other creditors and stakeholders in chapter 11 and chapter 7 bankruptcy cases, out of court restructurings and transactional matters. Mr. McGill has extensive experience litigating matters in bankruptcy court involving, among other things, chapter 11 plan confirmation, fraudulent transfers, preferences, lien avoidance, assumption/rejection of executory contracts and leases, and enforcement of intellectual property rights. Mr. McGill has also litigated various commercial disputes in the state courts, in such areas as loan recovery, breach of contract, replevin, foreclosure, construction lien enforcement and Uniform Commercial Code issues.
Mr. McGill received his formative training as a law clerk to the Honorable Stephen D. Gerling, United States Bankruptcy Judge for the Northern District of New York. As a law clerk, he worked on a broad array of bankruptcy cases and related litigation, including The Bennett Funding Group cases, which, prior to the Madoff scandal, were described by the SEC as involving the largest Ponzi scheme in U.S. history. He has been named a New Jersey Super Lawyer on multiple occasions, most recently in 2015.