James K. Webber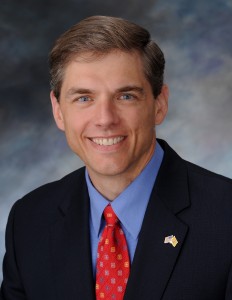 Jay Webber represents businesses and individuals in state and federal courts with a focus on employment law and commercial litigation. He also appears before various state and federal appellate panels.
Mr.Webber has significant experience litigating and arbitrating federal and state claims concerning disability, age, race, and gender discrimination, family leave and disability accommodation, and whistleblower retaliation. He also litigates and counsels employers and employees regarding non-competition agreements, severance packages, employment contracts and trade secret disputes. Mr. Webber handles a broad array of general commercial litigation involving common law torts and contracts, and he defends attorney ethics matters. Mr.Webber also has experience representing clients in high-visibility constitutional claims and State open public records law disputes.
Mr.Webber's clients range from large corporations, to small, closely held family businesses, to individuals. He has won summary judgment for his clients in state and federal employment cases, and has won at trial and in arbitration. Mr.Webber also has successfully defended his victories on appeal.
Mr.Webber is a member of the New Jersey Bar who graduated from Harvard Law School and clerked for Associate Justice Peter G.Verniero of the Supreme Court of the State of New Jersey. Mr.Webber worked at the national law firm of Drinker Biddle & Reath LLP until 2008, when he won election to the New Jersey State Assembly and opened his own practice. Mr. Webber is also a member of the Reagan Ranch Board of Governors, which helps preserve and protect the former residence of President Ronald Reagan. Before attending Harvard, Mr.Webber graduated from The Johns Hopkins University, where he was a Second Team Academic All-American in baseball, a member of the Board of Trustees, and a Rhodes Scholar semi-finalist.